Looking to implement Align for your Sales or Customer Success teams at a self-served pace?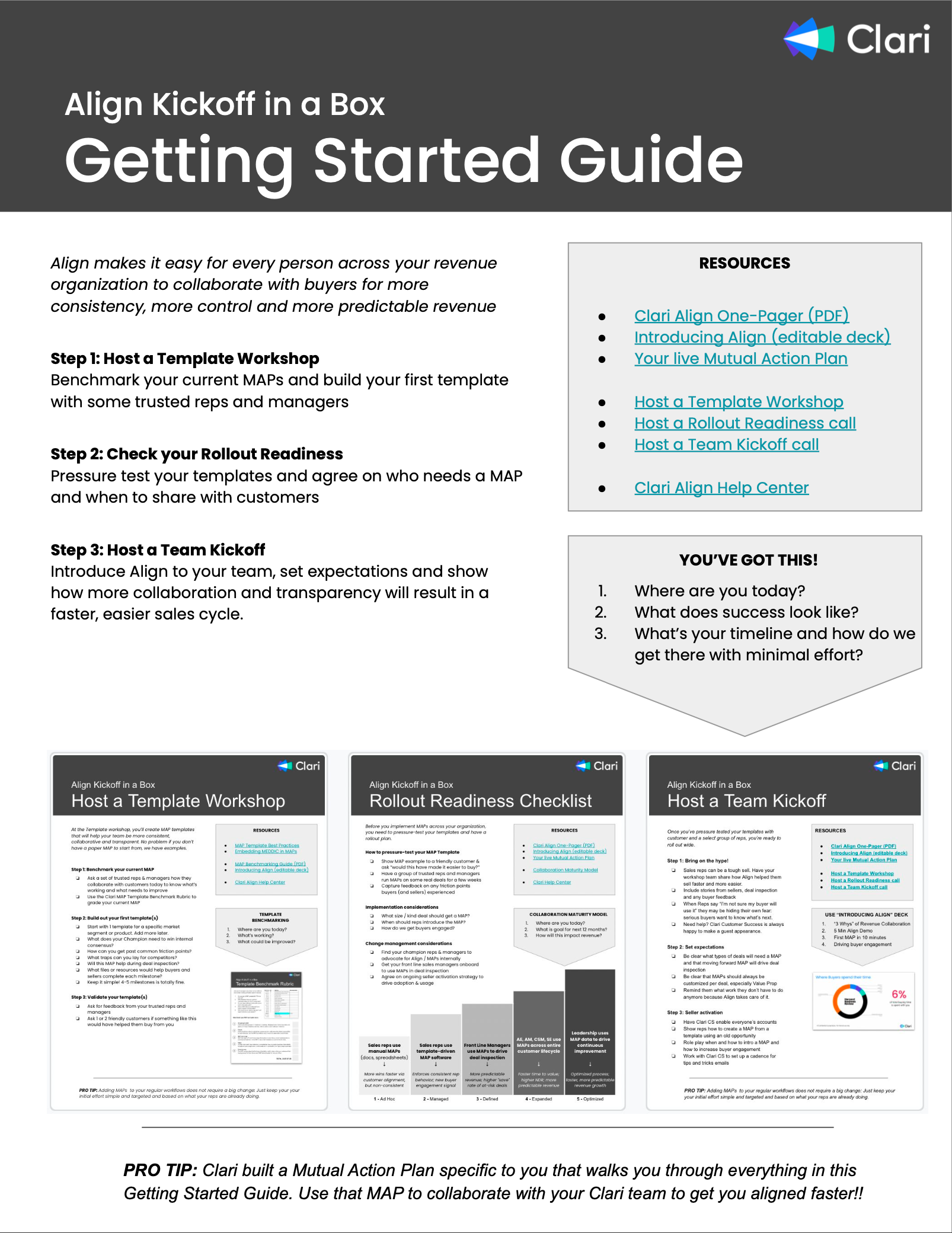 Check out the Align Kickoff in a Box!
All the resources that you need to drive change internally and get Leaders and Reps ready to start using collaborative workspaces with their customers.
Start by downloading your Kickoff in a Box today and go-live faster!