When it comes to working with and supporting customers, collaboration becomes an integral part of our day to day. The beauty in collaboration lies in the context or inputs you are able to share with each other.
With Copilot (formerly Wingman), you have a conversation hub that you can leverage to share all the context you need using the voice of the customer so that you are able to collaborate better.
Let's see how you can become a star collaborator with Copilot (formerly Wingman):
External collaboration with the customer

Internal collaboration amongst your teams
1. External collaboration:
Trim down recordings and share snippets with customers:





Copilot (formerly Wingman)

helps you make the context sharing process all the more powerful by enabling you to select and only trim the relevant portions of your meeting. This would then generate a guest shareable link that a customer can access. It is a simple 3 step process.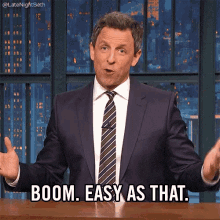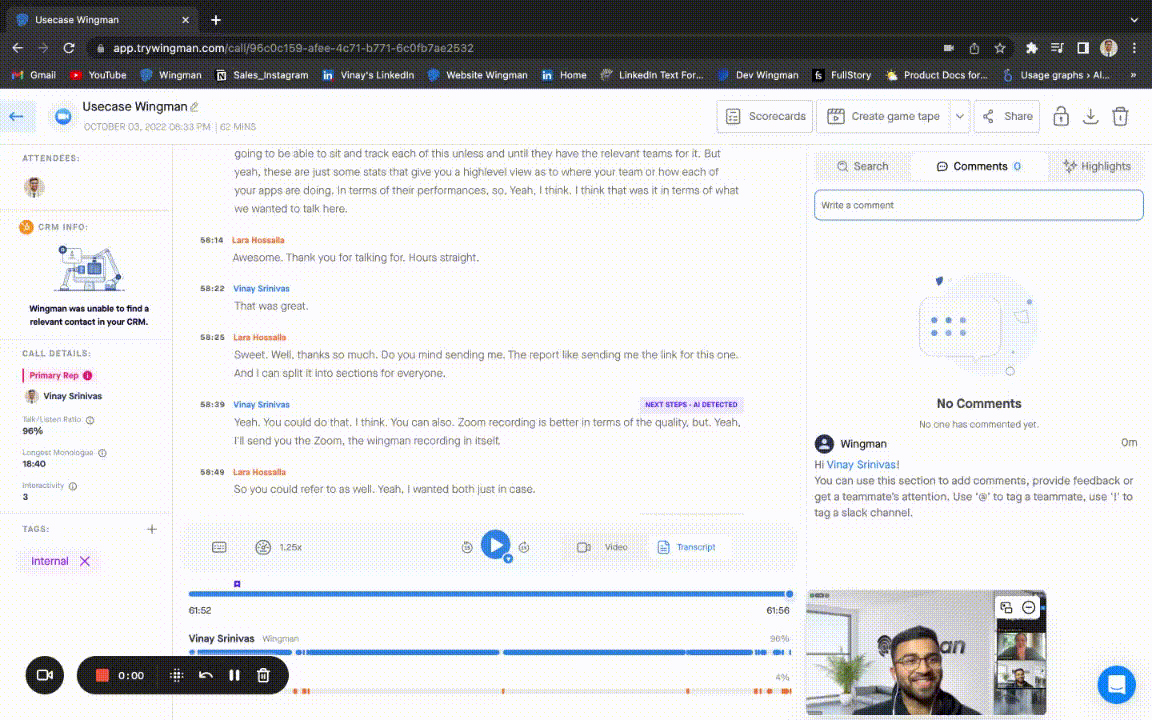 2. Internal collaboration: 
Using the comment option ( @

to tag

or !

push to a public Slack channel

):


Let's say you just came across an interesting product feedback mention on the customer

call, instead of sharing your own notes/interpretation, you can now directly share the

customer's voice snippet with the product team, so nothing is lost in translation.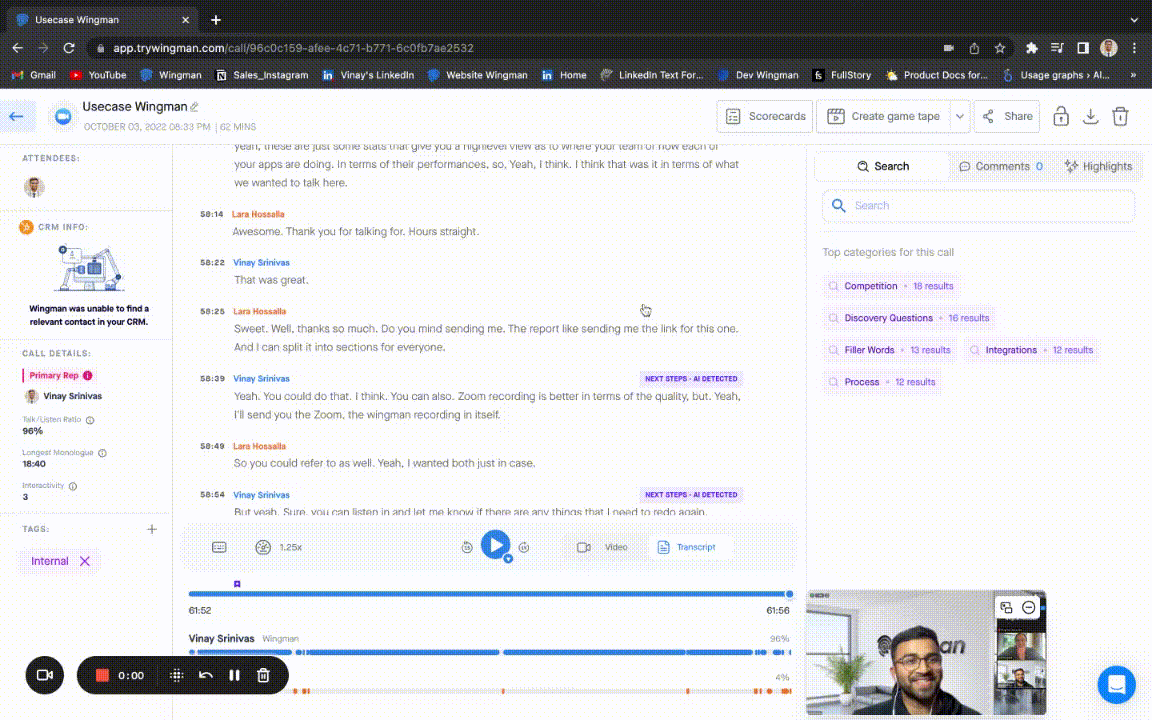 Leveraging snippets to add more context:


 

Just like you shared snippets back to a customer, you could explore using the same

workflow to share context internally amongst your teams. This could be on a support 

ticket that you raise internally with your technical team or a happy customer story that

you would like to share with your customer marketing team for testimonial purposes.

 

How to leverage snippets internally amongst your teams

Create a library of interesting snippets using Gametapes:

The best way to think about Gametapes is, consider it to be your music library with playlists that have customer snippets instead of music. Now, imagine how you can share these playlists with others and subscribe to it so anyone interested in listening is always notified about any new content that is added to the playlist. This workflow can be used to create playlists for product feedback, sales winning moments, happy customer stories, competitor wins and more.