The best sellers are as transparent as possible, but even the most open rep doesn't want to share everything. Align makes it easy to collaborate, but also keep some stuff private.
Email Invites
You can send an automated email invite to your buyers and Align will notify a buyer if they're @mentioned in a milestone. They will NEVER get any MAP-status emails and there are NO passwords, just magic links.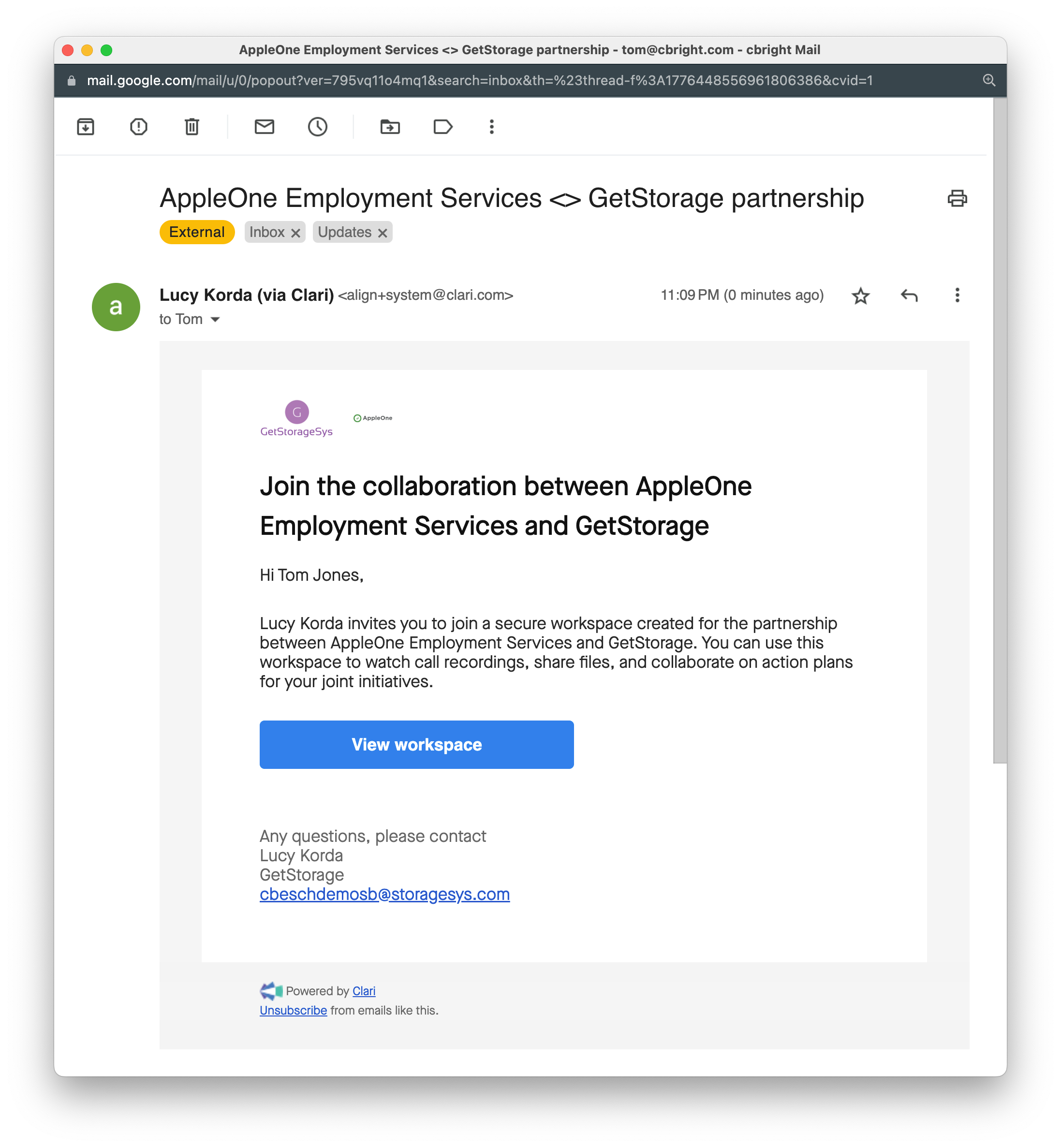 They'll get your email, then when they click the link, they'll be prompted one-time only to confirm their email (this is our spambot test). 
Once they're in, they'll see exactly what you as a seller sees when you're in Presentation Mode.
Remember -- best practice is when you first share the workspace, to do it while you're on a call so you can make sure they get in ok and then you can give them a quick tour of the assets you've shared.
Private Milestones & Presentation Mode
If you want to see exactly what the customer sees, just turn on Presentation mode.
What gets hidden / what Buyers never see
Private Milestones
Draft Milestones
Activity & assets related to private milestones 
Template, Team and other navigation settings
CRM link in Invite Team dialog 
If no milestones have been added to Plan tab, then plan tab is hidden until you add the first milestone
If there are no calls shared from Copilot, then the Calls tab is hidden
Remember: You should turn on Presentation mode whenever you're screen sharing.